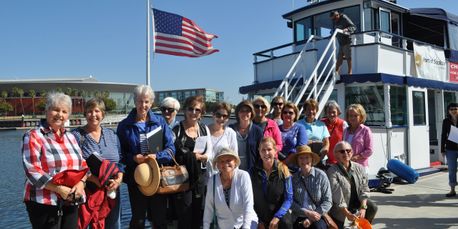 Gal-livanters on a field trip
Les Dames Francaises meets twice a month from 1:00-2:30 to learn basic conversational French and to enhance appreciation for the French culture.

Gal-livanters meets throughout the year to take day trips, have lunch, etc. Activities are announced at the meetings and in the newsletter.
Gamers meet on a Sunday afternoon to enjoy various board games and card games.